Located in Mechanicsburg, Pennsylvania, Casablañca Hookah Lounge serves quality tobacco and authentic Middle Eastern cuisine.
Photos by Casablañca
Casablañca is soon celebrating it's 3rd year anniversary! We strive to achieve the highest satisfaction of our customers! We serve a vast selection of flavored tobacco including non-nicotine! Freshly made authentic Middle Eastern Cuisine and a variety of hot and cold beverages are prepared daily! A new addition is Freshly Baked Afghani Bread.
Have a special Occasion happening? Birthday? Graduation? Party? Let us host it! Have a party with no hookah? Well how about Rent-a-Hookah? Call in or stop in and ask for Mo for more information.
Lounge opens at 4 pm for Hookah Happy Hour 4pm- 8pm. BYOB! Fresh Fruit Head Hookahs! Dont Smoke ? Try out freshly prepared Middle Eastern cuisine. We are known best for our Shwarma and Kabob. Kitchen is open until close. 18+ Entry | 21+ BYOB. IDs are REQUIRED! Dont forget to take advantage of our CLOVER REWARDS. Simply download the FREE CLOVER App and begin earning towards a Free Orange Head Hookah!
Phone
(717) 761-6320
Hours
Lunch Hours: 11am-2pm
-No Lunch hours on Sunday-
Sunday - Thursday: 4pm–12am
Friday & Saturday: 4pm–2am
Location
4620 Carlisle Pike
Mechanicsburg, Pennsylvania 17050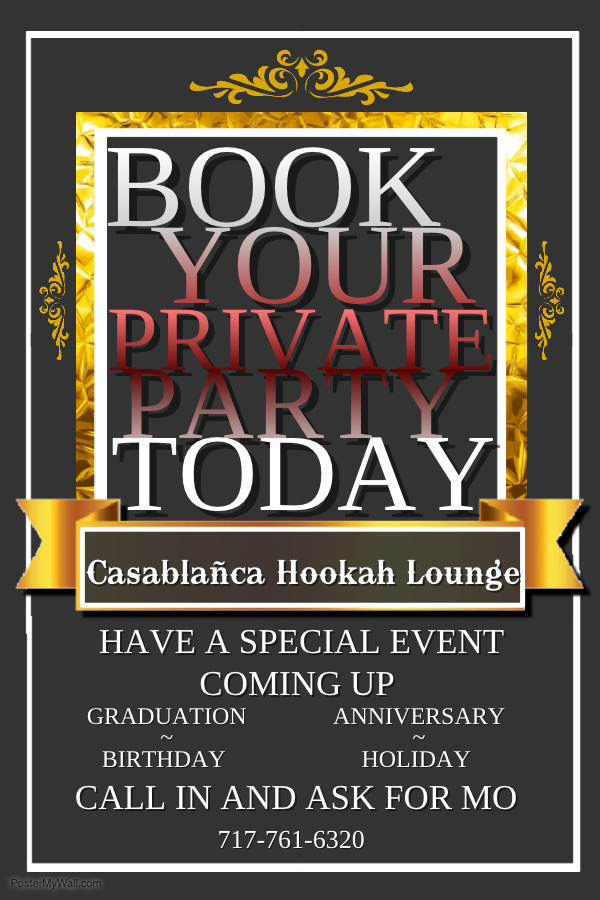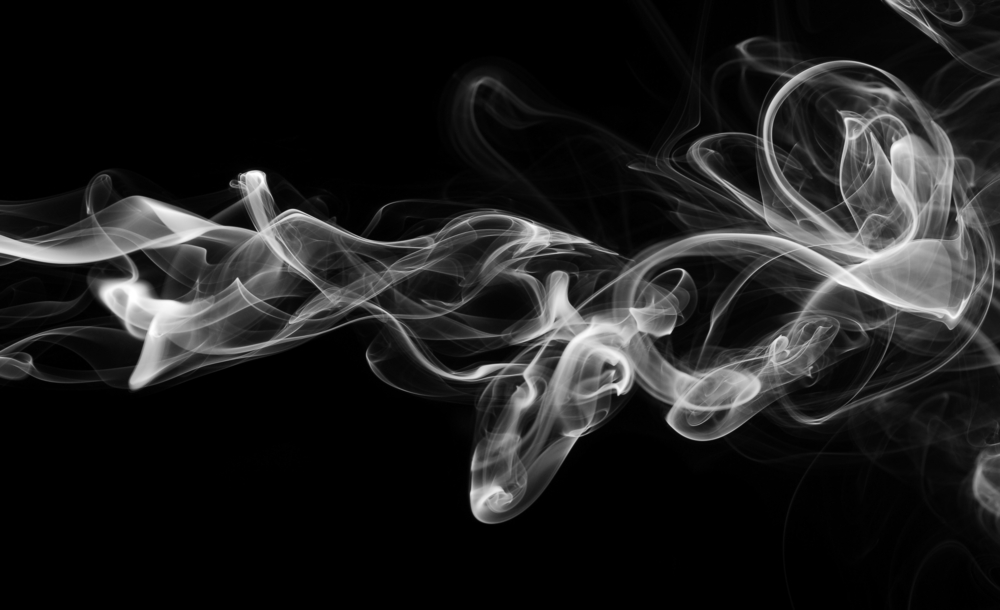 Al Fakher
Double Apple
Guava
Watermelon
Grapefruit
Raspberry
Cherry
  Chocolate Mint
Cinnamon gum
Melon
Apricot
  Blueberry
  Pinapple
Orange Mint
Lemon Mint
Strawberry
Cocktail
  Banana
Vanilla
Peach
Grape
Rose
Mint
Kiwi
Starbuzz
Safari Melon Dew
Sex on the Beach
Mighty Freeze
Queen of Sex
Pirate's Cave
White Peach
Melon Blue
Tropicol
Blue Mist
Pina Colada
Code 69
Geisha
Pink

More Flavors
Ice Cream Blueberry Vanilla
Blueberry Mint
Ice Cream
Blueberry Guava
Blueberry Banana
Cinnamon Gum
Lemon Mint
Passion Fruit
Guava
Black Opium
  Melon
Mint
Pan
Non Nicotine
Blueberry
Strawberry
Watermelon
Mango
Pineapple
  Double Apple
Orange
Spearmint
Casablañca's Upcoming Events
Venus is back with Belly Dance Night. This Saturday Aug. 3rd. You don't wanna miss it! Show begins at 11 pm! Call in or message us on facebook or instagram for reservations! $10 entry at door. IDs are REQUIRED!
Dale ! Here we go Here we go ! Here we go ! Latin night is back with DJ Prince of Melody! Tell one and all the Party starts at 10 pm but doors open at 8pm. 18+ entry and 21+ byob. IDS ARE REQUIRED!
Make a Reservation

Make a reservation today by calling (717) 761-6320 or message us through facebook.